A Marriage Without a Wedding
SIMPLE AND AFFORDABLE
A Paperwork Only Marriage is designed for couples who wish to be legally married, without ceremony.
It is akin to a Registry Office Wedding, without having to take a number, travel to the CBD twice or get married in a soulless office cubicle.
A Paperwork Only Marriage can be completed in one 20 minute meeting.  Two witnesses over the age of 18 must be present and these can be provided on request for an additional fee. And you are welcome to add your own personal vows to the legal ones if you choose to do so.
These weddings typically occur during business hours in Mornington. 
A Paperwork Only Marriage costs $390.
Two legal witnesses can be provided for an additional $100.
Travel requests and out of hours requests are negotiated on a case by case basis and are subject to availability.
A same sex wedding is just a wedding in my world…
Weddings, like people, are all different.
I believe that every couple has the right to marry regardless of gender.
And I've been fortunate enough to already marry many same sex couples in awesome, authentic, personal ceremonies in the past year.
Love Letters
Don't take my word for it, here's what my couples have to say about me.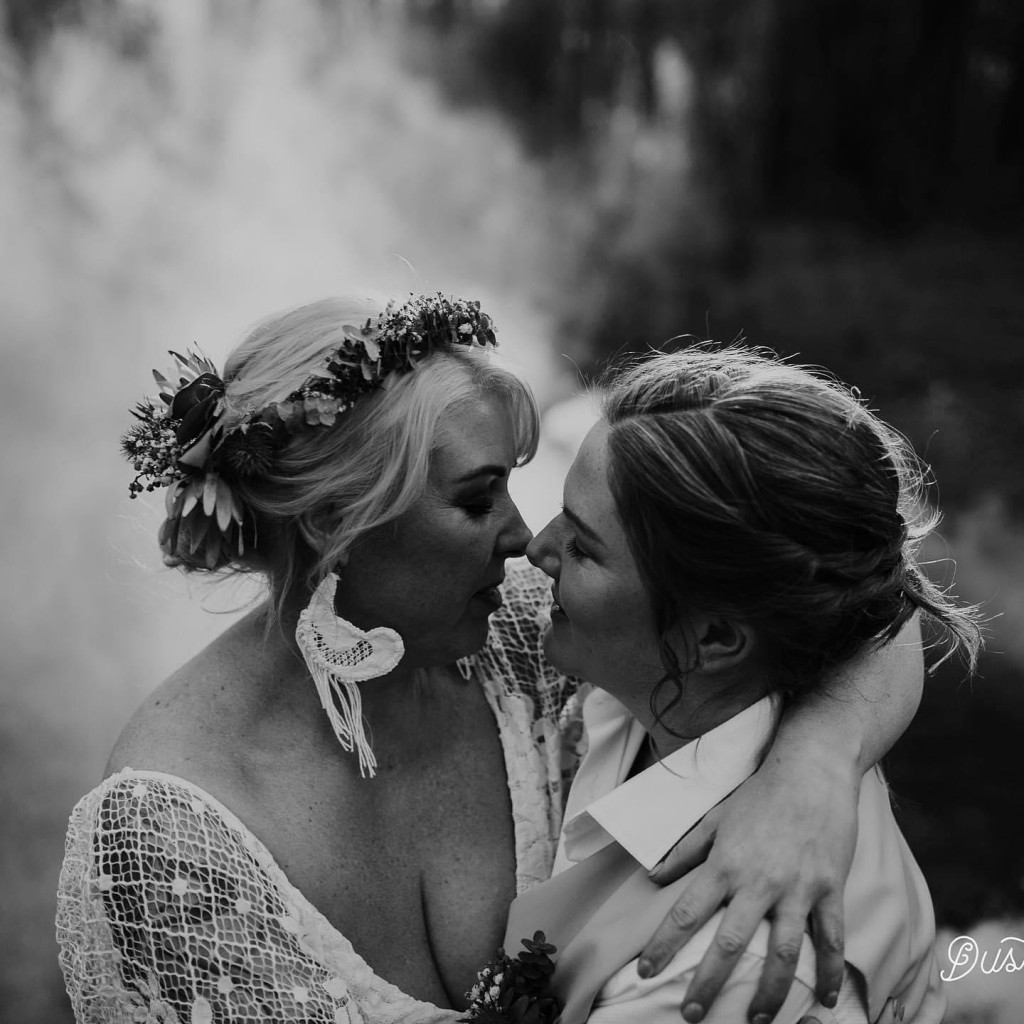 "Having Naomi as our celebrant was one of our best decisions in planning our wedding."

We wanted someone fun, engaging, and something that meant a lot to us in a celebrant was being completely confident that our celebrant totally supported our relationship as a same sex couple. From the moment we met Naomi, we knew she ticked all these boxes for us- and more. Naomi is extremely personable, knowledgeable, and happy to help with anything she can to make the day as perfect as we wanted. In the lead up to our wedding – nothing was a silly question. Nothing was too hard.  But come the wedding day, she was incredible. We loved the way she shared our story, with laughter all around. Many of our guests commented on how well she presented and delivered our ceremony. We couldn't be happier, and would rave about how amazing she was to anyone that will listen. Thank you, thank you, thank you Naomi! We honestly can't thank you enough!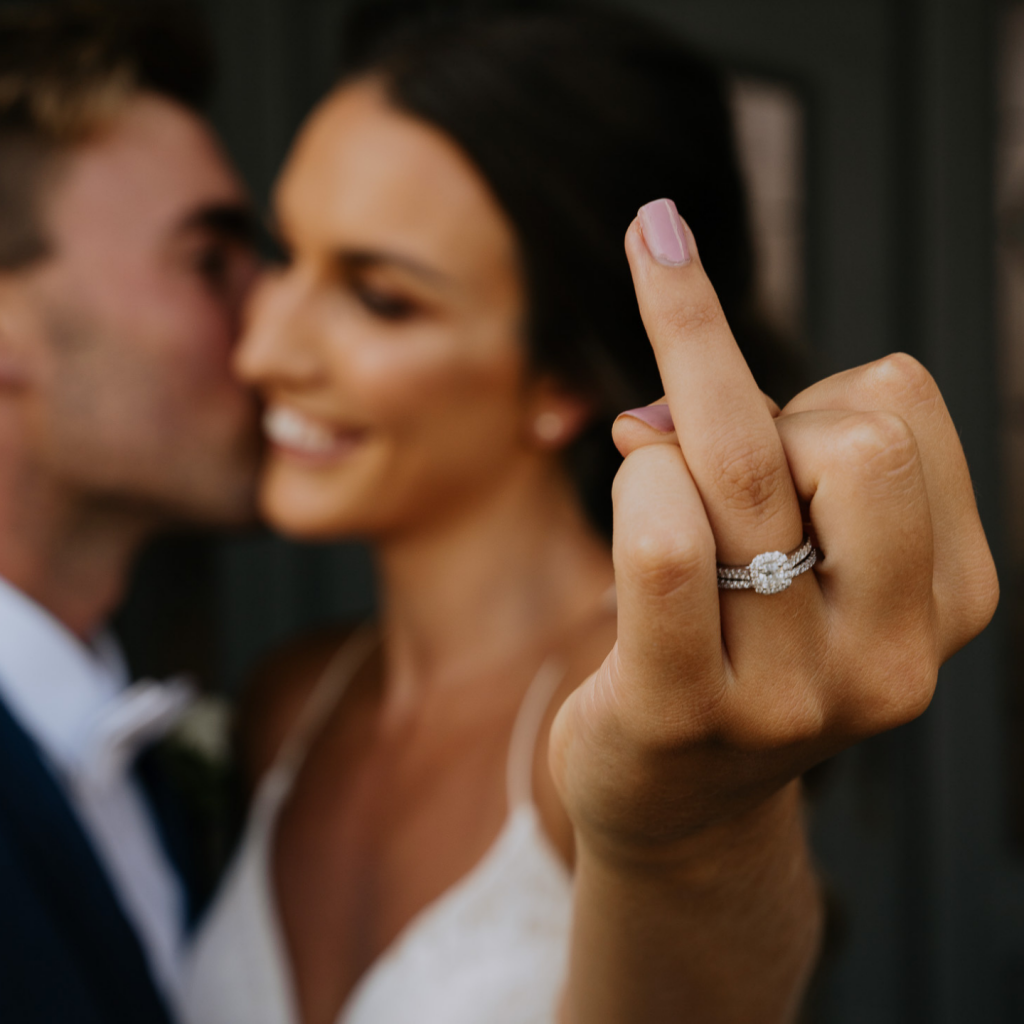 "We quickly figured out her standard outshone the rest!"

After our first exchange via email to our first chat via Skype Isaac and I both said she is the one! Naomi has this vibe about her from her calmness and her knowledge in this field, to her want to help us on making our day perfect! Naomi understood our wants in saying as little as possible as Isaac and I are both shy and quiet people! The ceremony she created was incredible, our guests where complimenting her non stop after the ceremony! We would 110% recommended Naomi to anybody! Can't thank you enough!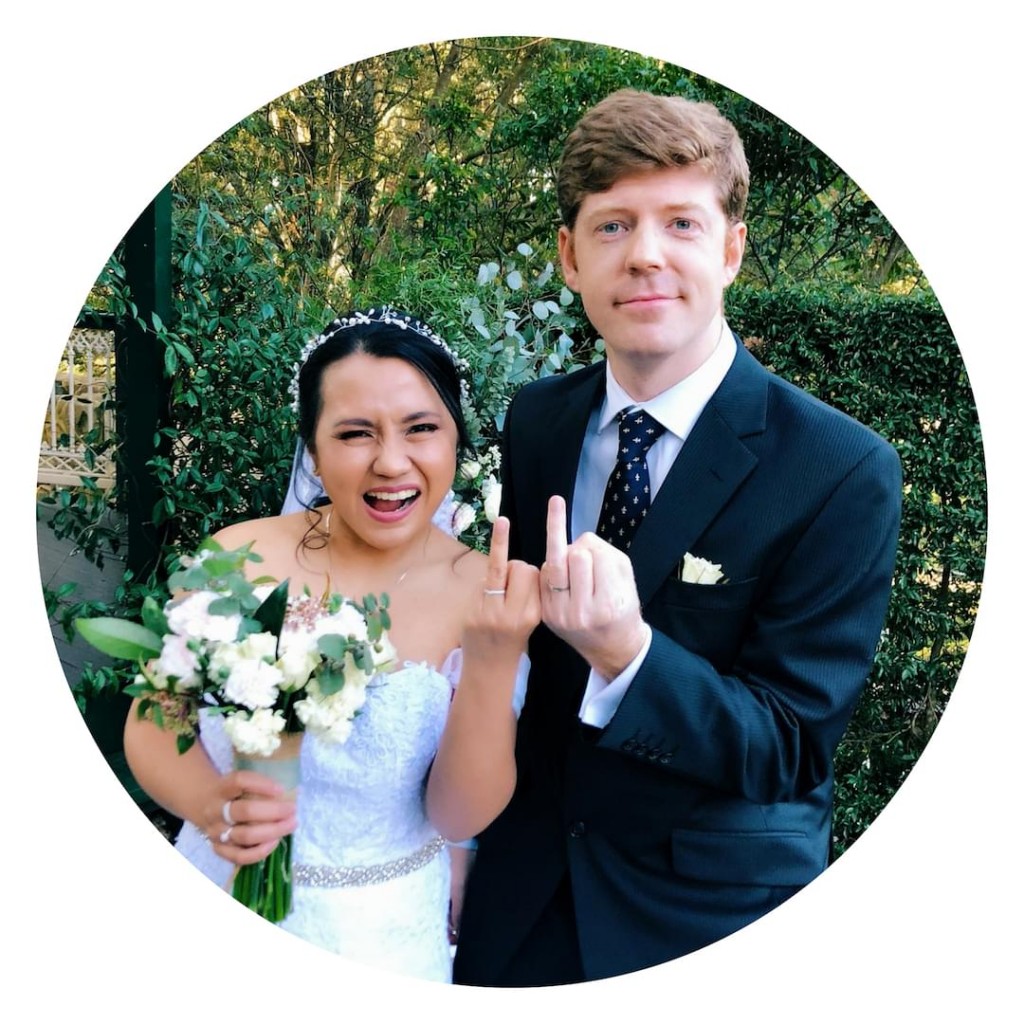 "Naomi is basically the total opposite of the 'old lady in a bad bra' celebrant."

She's young, hip and funny. We liked her, our guests liked her. Hell, even our dog liked her.
If you want a fun and relaxed ceremony that's serious is the right places and doesn't put people to sleep Naomi is your go to!
Life is too short to have the wedding that someone else thinks you should have.
It's your wedding, do it your way!
– NAOMI KOROLEW, CELEBRANT