The story so far…
Hi, I'm Naomi! A corporate drop out, turned creator of authentic, engaging and cringe-free wedding ceremonies and celebrations. Essentially, I specialise in helping you have your wedding your way – because life is too short to have the wedding someone else thinks you should have.
Which is why I've spent the past four years developing three diverse wedding businesses to crush the cookie cutter approach and help couples get married in the way that best suits them.
AUTHORISED MARRIAGE CELEBRANT
No ordinary celebrant…
I can be whatever you want me to be on your wedding day;  your Celebrant, your MC,  your Wedding Day Event Manager. Or, better still, all three…
But what you really need to know about my wedding style upfront is that I only include three things in my ceremonies; stuff about you, stuff requested by you, and the mandatory legal elements. That means I DON'T do a boring 'celebrants speech' about "love being as old as time, or as strong as the mountains." If that's what you're after then you should definitely swipe left…
But if you want a fresh, modern ceremony that is meticulously planned and executed, but feels casual and relaxed, then we should definitely chat!
Join My Wedding Planning Masterclass
Overwhelmed by wedding planning and don't know where to start?
If you'd like a friend to step you through the wedding planning process, point out the pitfalls and show you where to save your cash, your time and your sanity then join my Your Wedding Your Way Masterclass. Years in the making, I share everything you ever wanted to know – and a lot of stuff you haven't even realised you should want to know! – so you can relax knowing you've got all the insider info you need to plan your wedding your way.
THE POP UP WEDDING COLLECTIVE
All inclusive awesomeness…
Back in 2016 I founded The Peninsula Pop Up Wedding Co to help couples who didn't want to start their married lives with a financial hangover save a whole lot of time and money with all inclusive pop up weddings.
Then, in 2019, we rebranded and became The Pop Up Wedding Collective and launched our expanded range of pop up wedding styles, along with some killer pop up elopements.
As easy as marriage gets…
Long distance lovers trying to navigate the immigration process? Want to get married in Australia on holiday? Or just not interested in a wedding, yet wanting to be married? I created Legals Only Weddings especially for you, wherever you are in the world. Because, as the first Australia wide online legal marriage service, we only offer two things;
1. a Visa Letter Service (meaning we'll raise and lodge your Notice of Intended Marriage and provide you with a Fiance Visa Support Letter for Immigration to support your Prospective Marriage or Partner Visa Application), and
2. Legals Only Weddings (meaning one of our national network of authorised Commonwealth Marriage Celebrants will officiate your basic "legals only" marriage at a local place near you, Australia wide)
> Book a Legals Only Wedding near you
> Arrange your Visa Letter Service (for your Prospective Marriage or Partner Visa)
Join the conversation…
I'm a firm believer that there is no right way to be married – only the right way for you. Yet the wedding industry keeps serving up the same traditional format over and over again. When I first became a celebrant I was struck by the sameness of it all, which is what drove me to create three such diverse businesses to help couples who want to be married on their own terms – whatever their wedding budget.
In that spirit, I've created a Facebook community to give back. It's where I share insider tips, hacks and strategies to help you have your wedding, your way. Whatever that looks like. Come say hello and join the conversation…
>Prefer to learn one on one? Chat to me directly about mentoring options
Recent Press & Awards
In a world full of side hustlers, creating amazing weddings is all I do. I'm a dedicated, full time professional – and it shows. But don't just take my word for it…
See what over 250 couples have to say about me in their five star reviews across Google, Easy Weddings and Facebook. I've been interviewed by major news outlets, on podcasts and in blogs, although it's been a little Covid quiet recently! You can check out some of my more recent interviews here;
Business Bravery Interview with Naomi on Lifestyle Entrepreneurship
>Business Bravery Podcast Interview (Apple)
>Business Bravery Podcast Interview (Android)
See Naomi's feature on Beanstalk
>Featured on the Beanstalk Blog
Love Letters
Don't take my word for it, here's what my couples have to say about me.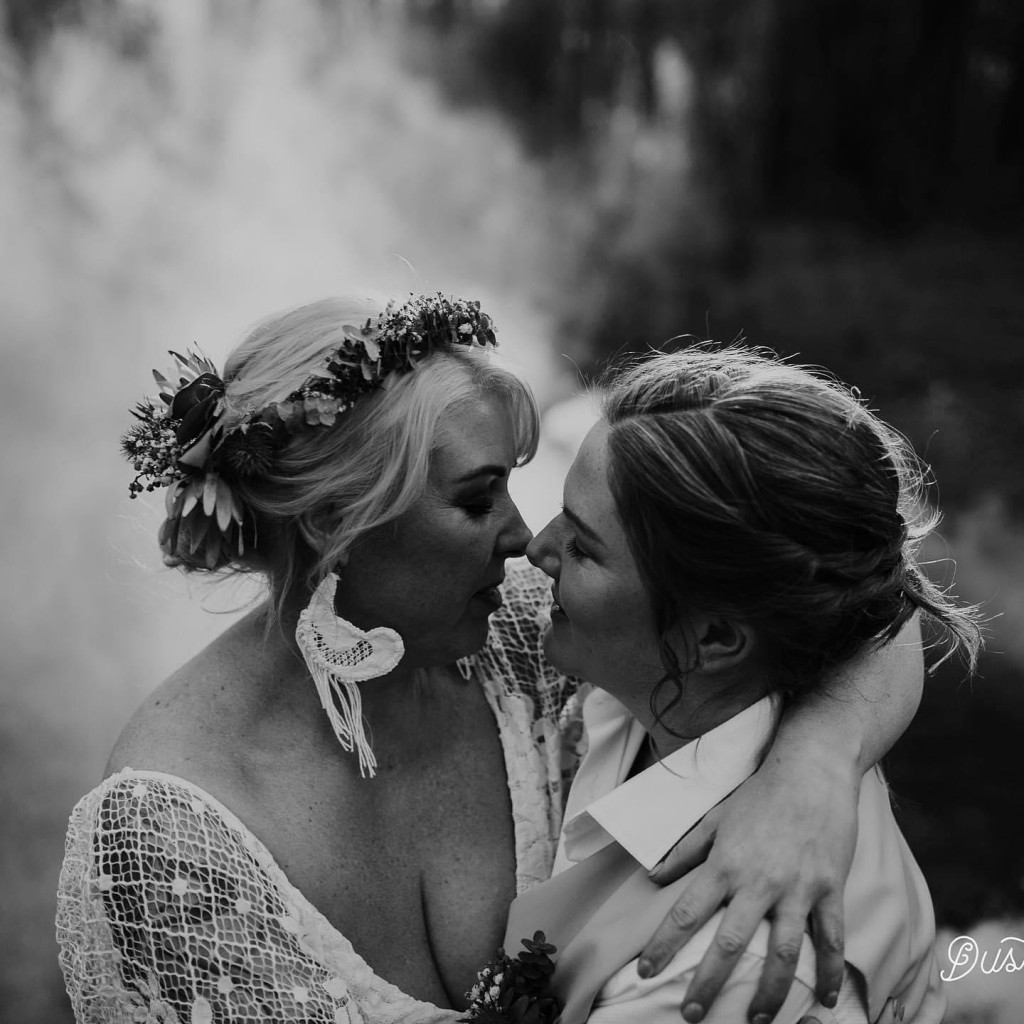 "Having Naomi as our celebrant was one of our best decisions in planning our wedding."

We wanted someone fun, engaging, and something that meant a lot to us in a celebrant was being completely confident that our celebrant totally supported our relationship as a same sex couple. From the moment we met Naomi, we knew she ticked all these boxes for us- and more. Naomi is extremely personable, knowledgeable, and happy to help with anything she can to make the day as perfect as we wanted. In the lead up to our wedding – nothing was a silly question. Nothing was too hard.  But come the wedding day, she was incredible. We loved the way she shared our story, with laughter all around. Many of our guests commented on how well she presented and delivered our ceremony. We couldn't be happier, and would rave about how amazing she was to anyone that will listen. Thank you, thank you, thank you Naomi! We honestly can't thank you enough!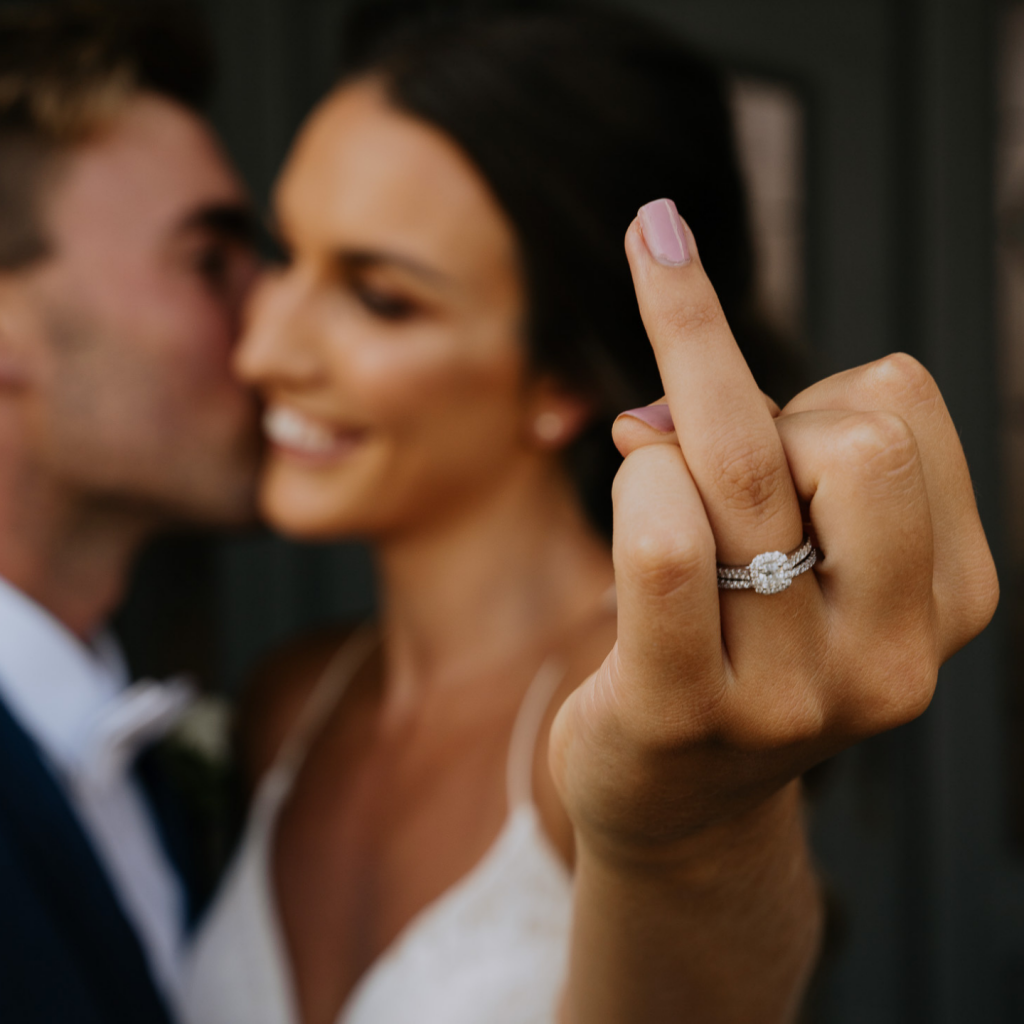 "We quickly figured out her standard outshone the rest!"

After our first exchange via email to our first chat via Skype Isaac and I both said she is the one! Naomi has this vibe about her from her calmness and her knowledge in this field, to her want to help us on making our day perfect! Naomi understood our wants in saying as little as possible as Isaac and I are both shy and quiet people! The ceremony she created was incredible, our guests where complimenting her non stop after the ceremony! We would 110% recommended Naomi to anybody! Can't thank you enough!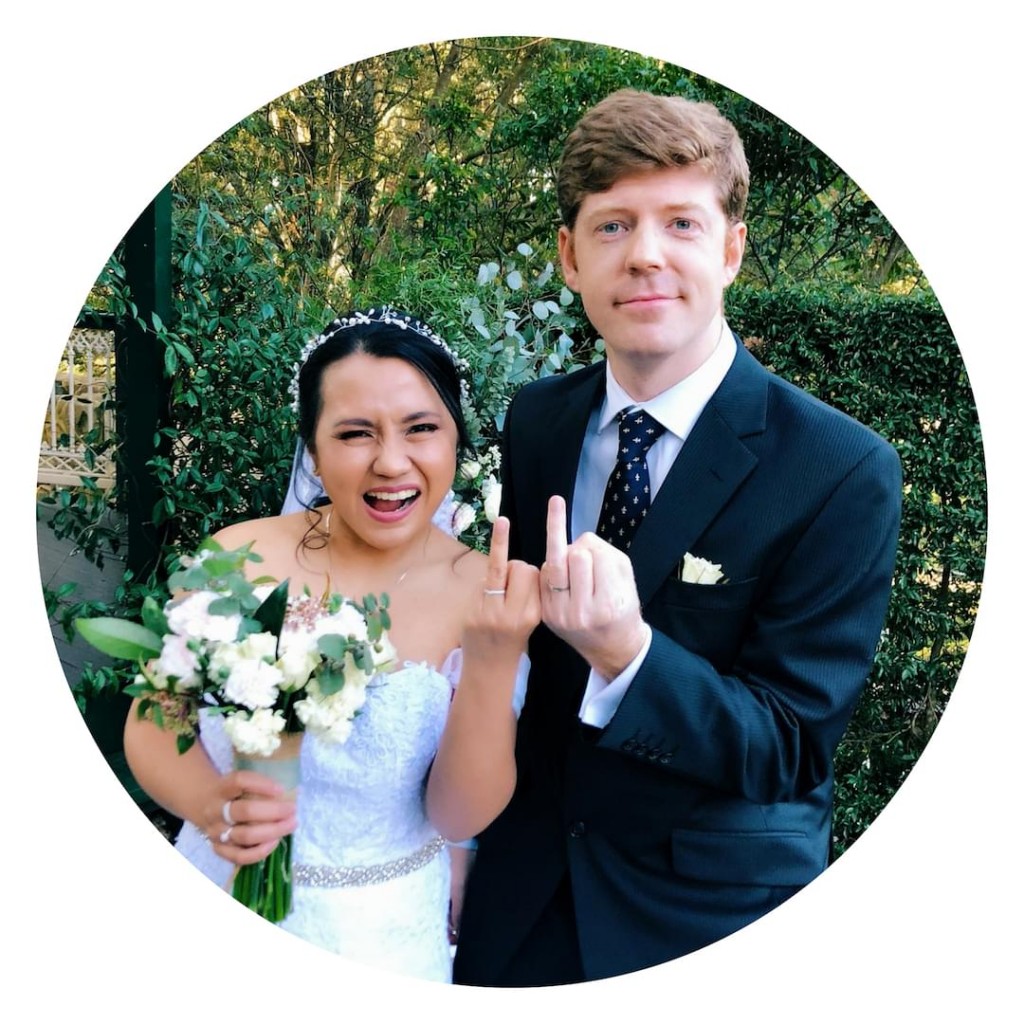 "Naomi is basically the total opposite of the 'old lady in a bad bra' celebrant."

She's young, hip and funny. We liked her, our guests liked her. Hell, even our dog liked her.
If you want a fun and relaxed ceremony that's serious is the right places and doesn't put people to sleep Naomi is your go to!
Life is too short to have the wedding that someone else thinks you should have.
It's your wedding, do it your way!
– NAOMI KOROLEW, CELEBRANT